Pro Tips for Family Visits to NYC
Congratulations! You're taking the kids to New York City. We're happy to report that it's a family-friendly place, with tons to see, do, taste and experience—and all of it looks exciting through a child's eyes. It's also one of America's safest large cities. Read on for advice about trip-planning, on-the-ground navigation and everything else you need to make your visit with the kids a memorable one.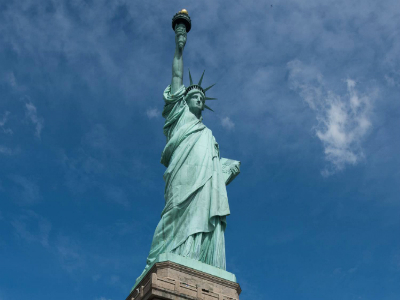 Sightseeing
There are a number of obvious big-ticket sights to take the family to in NYC—kid-oriented museums, sky-high observatories, the country's largest urban zoo and the Statue of Liberty probably foremost among them. But even places that might seem high-minded, like the Museum of Modern Art, frequently have programs or activities that are geared toward children. It's generally good to target no more than one or two major sights a day, and probably to spend no more than an hour or two in a museum at a time; kids can easily get burned out on stuff adults find interesting. Make sure you're varying the types of things you do, working in some fun shops, grassy parks, and places to refuel along the way.
TIPS
• Kids usually get discounted entrance fees to attractions, and sometimes get in free, especially if they are on the younger side. Conversely, some places may not be appropriate for kids or have certain restrictions (at Coney Island, which is a blast for little ones, you need to be a certain height to ride some of the more thrilling rides).
• Call ahead to make sure that strollers are allowed, especially if you're going to a museum, gallery or sporting event.