My Postcard is a unique product that users can access via the easy-to-navigate website or smartphone app.  Their concept of personalized postcards strives to revive the age-old tradition of sending postcards to family and friends, but modernizes it in a way that allows for personalization and digital convenience.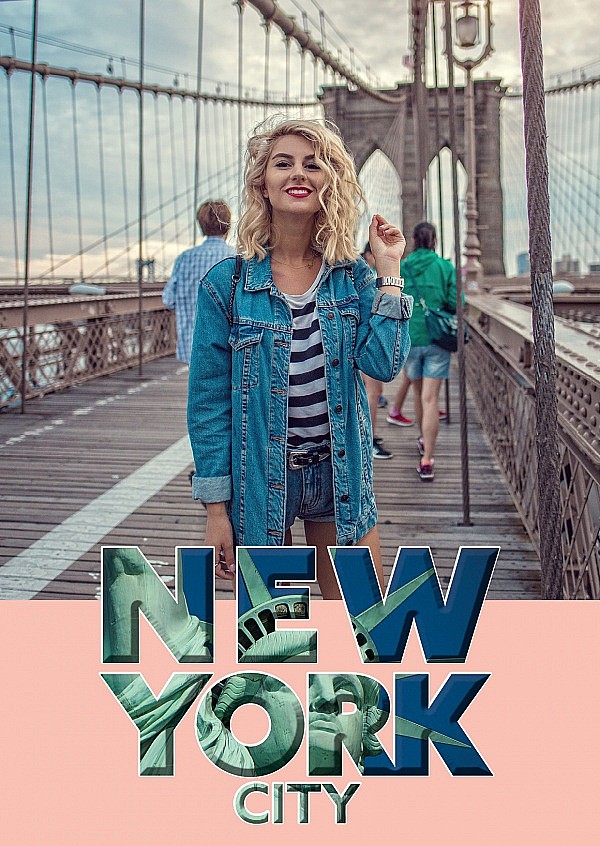 The ability to send postcards directly from your cell phone or computer comes with the option of choosing photos from your social media platforms of Facebook and Instagram, or from your smartphone, laptop, or PC.  It's just a matter of selecting a template that appeals to you and your personal style.
Add your customized text, type in the recipients you wish to receive the card, pay online, and then return to your vacation while My Postcard does the rest by delivering the finished product to anywhere in the world.
A confirmation email will accompany every postcard you design and send. The one and only drawback we noted was that delivery might not be quite as fast as noted on the confirmation.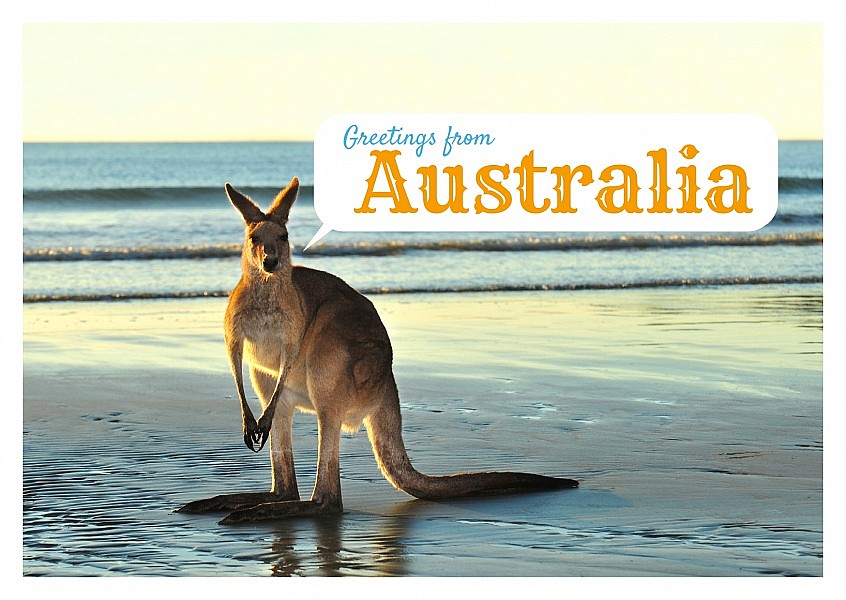 If you feel like having a little fun, you can psych your friends out without actually being on vacation.  Simply choose a design that does not require personalized photos, such as the one shown to the right, then send it out and wait for their reaction.
Sized at 4.1 x 5.8 inches (the standard international size for postcards), users have the prerogative of sending the card as is, or enclosed in a high quality envelope if the message is private and you would prefer to keep it that way.
If you would prefer to change things up a bit and create a size different to a traditonal card, there is the alternative of a 4 x 4 inch square or a fashionable instant Polaroid style.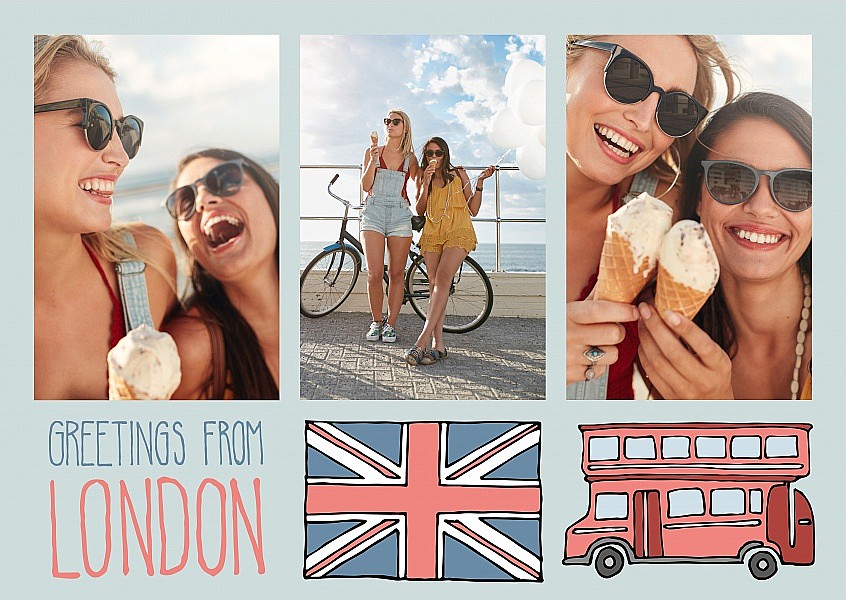 We were shocked by such a vast selection of destinations and designs that include the choice of a single photo, a multi-photo layout, and even a mosaic for people that wish to send something unique while showing off more than one interesting image.
We were also impressed that My Postcard has offered a mix of styles that range from modern photography to a retro vibe that harkens back to the 60s and 70s when sending postcards was most prevalent.
We were pleasantly pleased by the quality of the cards, as well as the envelopes, if you opt for them.  Printed on 300g thick cardstock with a glossy lamination on the front, the postcards have little chance of bending or becoming dog-eared like the usual 10 for $5 greeting cards found in most tourist destinations.  The envelopes are every bit as sturdy.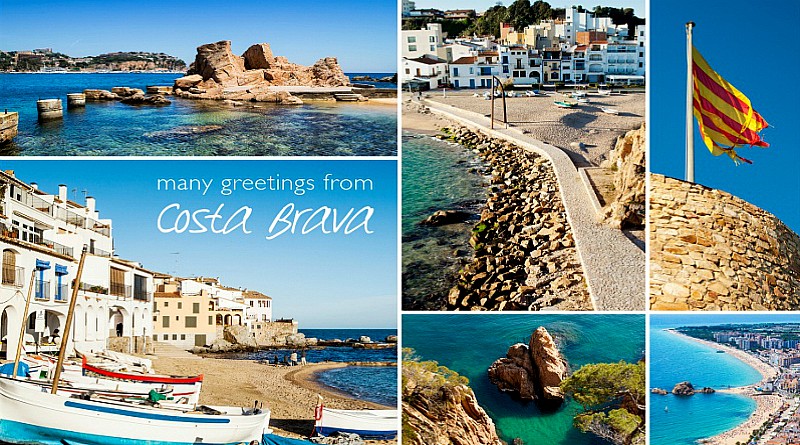 But the options don't end with just postcards.  Users have the ability to turn their photos into greeting cards as well, using more than 10,000 templates and the website's design shop.  They have a style and sentiment for virtually every occasion, be it Valentine's, Birthday's, Weddings, Anniveraries or Christmas.  However, if you can't find what you're looking for, its easy to use the design shop to create your own complete with personal messages.
Payment is made easy with your choice of all well-known payment methods.
Undoubtedly, it's easy to send friends and family photos within a text.  But there's nothing truly special about that.  My Postcard has invented a way to pay tribute to the tradition of sending vacation greetings (and ocassion cards), while staying true to the new digital age.  It's an excellent and affordable option, starting at just $1.99 (US).  Visit My Postcard today to see what YOU can create.
Use code 'GLOBEHOPPER' for 30% off your order.