Roar & Snore San Diego Zoo Safari Park
Is an African Safari on your bucket list but a little too far from making it a reality?  There are alternatives, you'll be happy to know.  Many zoos across North America are creating overnight experiences so families can experience the next best thing.  One such facility is the San Diego Zoo Safari Park – the sister property to the San Diego Zoo.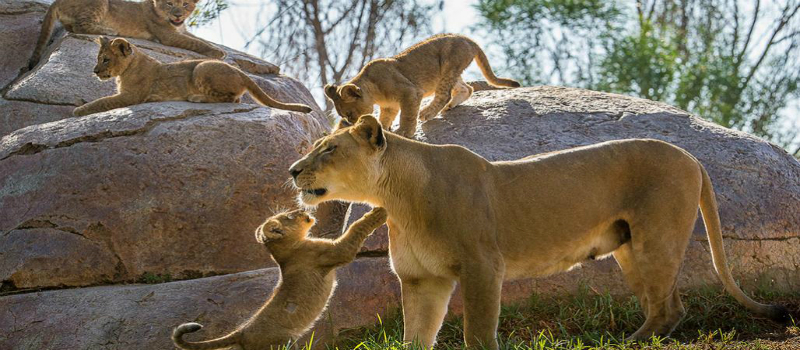 Located just a half-hour drive north of downtown San Diego in Escondido, the Safari Park offers an overnight experience called the Roar & Snore Safari.
It's a sleepover adventure in one of 46 comfy, safari-style tents that border an expansive grazing area for giraffes, rhinos, gazelles, antelopes, and other exotic animals.
Balloon Safaris and a Jungle Ropes Safari for kids 7 and up to test their balance and jungle skills on rope bridges, tightropes, and more.
While visiting this expansive park, book a Flightline Safari—strapped securely into a zip-line, you'll soar as high as 130 feet above the rhinos, giraffes, and other animals below. You can even record the entire experience with a helmet cam to relive your experience at home.
All Roar & Snore Safaris include a ride on the Africa Tram and your choice of walking tours, from laid-back to active. Look for special themes throughout the year, like seasonal kid-favourite Creepy Camp during Halloween (meet spooky, creepy critters and get special treats), or romantic, adults-only Valentine's Day overnights featuring a candlelit dinner and wine.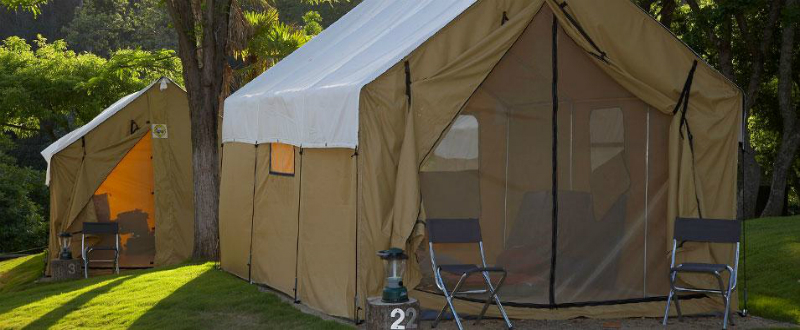 All overnights include special activities, an after-hours opportunity to look at resident animals, a campfire program, dinner, snack, and a park souvenir. And when you wake up in the early morning? Enjoy an open-air breakfast with views of grazing animals to photograph and observe, long before the park's doors are open to visitors.
The Roar & Snore experience is divided into 4 categories, one for all ages, one for adults only, and two are designed for groups — Girl Scouts and School Nights, the latter of which allows teachers to bring student groups.  Ticket prices are $145 and up for All Ages and Adults Only, and $135 and up for groups.
Photos via San Diego Safari Park