Top 10 Things to See and Do in London, England
A visit to London presents a tourist with a million different things to see and do.  Well, perhaps not quite a million, but definitely a list so long there's a good chance you will never fit it into a week's vacation.   So, to help you with your sightseeing, we've compiled a Top Ten list of our fave attractions.
1. London Eye
Start your London vacation with a ride on the London Eye – a 443 ft Ferris Wheel on the south bank of River Thames.
This attraction will get you well acquainted with the London area as you will see every part of the city from Europe's tallest Ferris Wheel. It provides the best views at a small cost of €21 (approx $23 US) per person.
Be sure to take your camera so that you'll never forget these spectacular sights.
2. Oxford Street
Head over to the busiest shopping street in all of Europe, Oxford Street! The 1.2-mile street comprised of over 300 shops is sure to keep you busy for an entire day; you and the other half-a-million visitors the area sees every single day.
While you're there, remember that this street wasn't always as happy and lively as it is today. In fact, during the Middle Ages, this roadway was notorious for the transportation of criminals to their hangings. And get this… locals were allowed to purchase the ropes used in the execution. That's why this street became the shopping sensation it is today.
3. Big Ben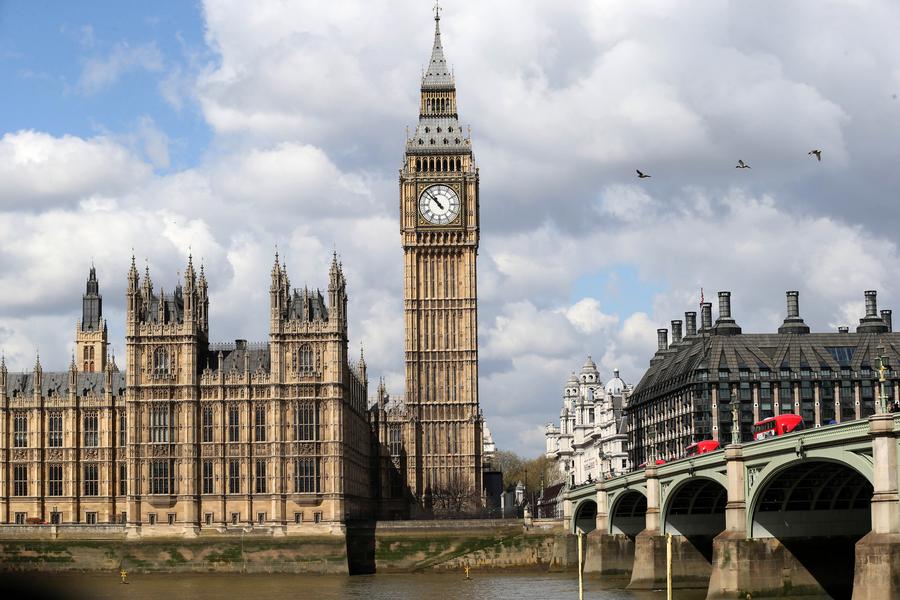 It's impossible to not include Big Ben (officially known as Elizabeth Tower) in a Top Ten list such as this. The British cultural icon was built in 1859 after the old Palace of Westminster was destroyed in a fire.
Tourists have to settle for their photo in front of the building as only UK residents are allowed to see the interior. However, there isn't an elevator so those who do go inside must climb 334 limestone stairs to reach the top. Consequently, even if tourists could see the inner part of the building, there's a good chance they would settle for the picture outside the historic tower regardless.
4. Buckingham Palace
Just like you can take a tour of The White House in the United States and Parliament Hill in Canada, you can also take a tour of Buckingham Palace, which has served as the residence for Britain's sovereigns since 1837 and is the administrative headquarters of the monarch.
The Palace has 775 rooms, including 19 Staterooms, 52 Royal and guest bedrooms, 188 staff bedrooms, 92 offices, 78 bathrooms and much more. You can see this beautiful, political mansion for only  €25 per person ($27 US).
5. HMS Belfast
This museum-on-water was actually a Royal Navy light cruiser but is now permanently docked on the River Thames. This ship was launched during the Second World War, participating in attacks on Germany and later carried out missions during the Korean War.
Since combat, the ship tells the story of life at sea during the war to over a quarter of a million visitors per year, one of which could be you as tickets are reasonably priced at €16/person
6. The Sea Life London Aquarium
This underwater adventure features many different exhibits including a Shark Walk and a Stingray Lagoon. In 2011, the aquarium added a penguin zone which houses 10 Gentoo Penguins.
Not only does the aquarium provide family fun, it also contributes to numerous breeding programs including the Cuban crocodile, seahorses, jellyfish and others. Conservation initiatives extend even further to working closely with such organizations as Save Our Seas, and the Whale and Dolphin Conservation Society. You can visit the marine life and learn a thing or two for only £39 per person ($42 US).
7. The National Gallery
Let your inner artist shine at The National Gallery, home to paintings dating all the way back to the 13th century.
From Leonardo to Michelangelo, Rembrandt to Van Dyck, and from Monet to Van Gogh, this gallery houses over 2,300 timeless classics that make us all want to pick up a brush.
This is a free attraction but given the subject matter of some of the exhibited artwork, it might not be suitable for all ages or appeal to all adults, so do your research first and consider yourself warned.
8. The London Zoo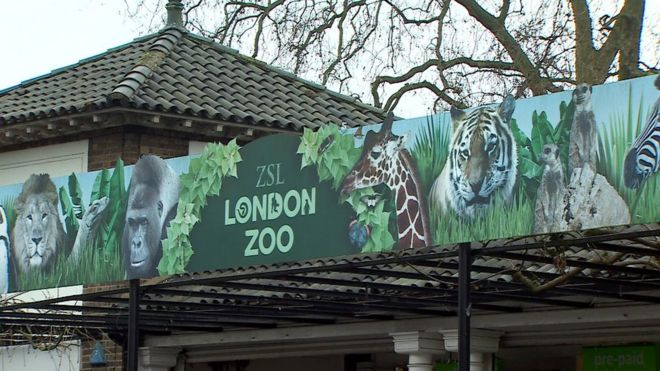 You may think "Why spend valuable vacation time at a zoo? I could do that at home", to which we would say, "Yes, but could you go to the world's oldest scientific zoo at home?"
Built in 1827 as a collection for scientific study, the zoo quickly became the largest in Europe with 756 different species of animals. This zoo has exhibits you won't see in other facilities such as a mock rainforest, a bat encounter, and even a spider enclosure. The admission price of  £25 per adult goes towards the animals' upkeep and then pays for conservation efforts in Africa for elephants and giraffes. The London Zoo is also trying to put an end to the illegal trade of wildlife. So why wouldn't you want to go? Seeing beautiful wildlife and contributing to conservation is a win-win!
9. Tower Bridge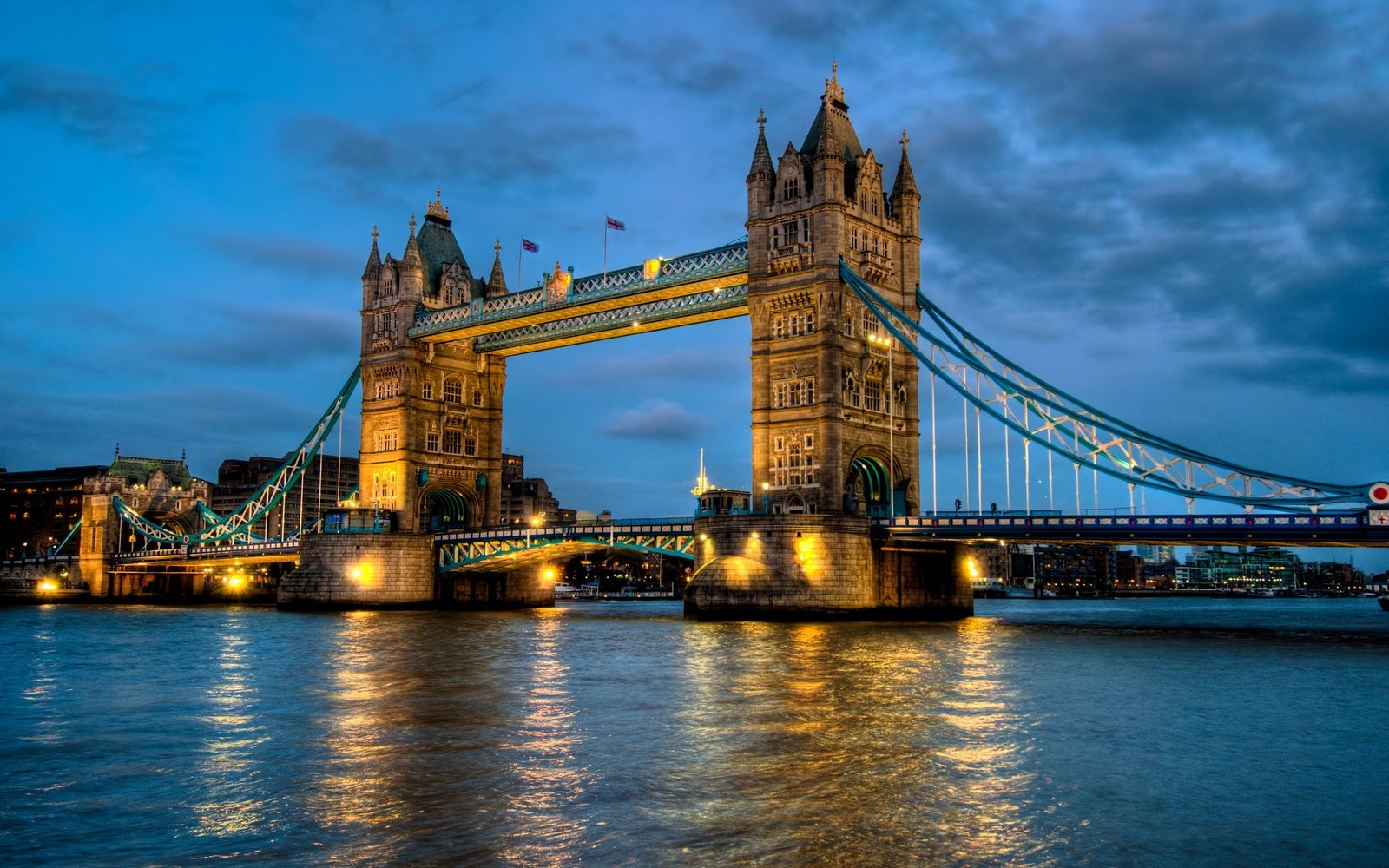 Sure, most of us have seen bridges in our lifetime, but none quite like this. The Tower Bridge over the River Thames isn't just a method of getting over the water, it's also an experience.
As traffic passes below on the lift bridge, you can watch through the glass-floor walkways above. In the towers, there are exhibits and tours such as the Engineer Room, photography gallery, and Bridge Exhibition which tells the history of the bridge and why it came into existence. Admission to the walkways and towers is priced at £16 per person.  Do NOT forget your camera for this one.
10. London Dungeon
Take a comedic tour through 1000 years of London's disturbing history.
With actors, sound effects, and some jokes, you'll laugh and scream when hearing the true stories of Jack The Ripper, Sweeney Todd, and others.
Tour guides will walk you through the Whitechapel Labyrinth of misty East London streets, plague-ravaged houses, and torture chambers.
This interactive, humorous, and haunting attraction is fun for all. Tickets start at £28 per person.
Notable Mentions:
Though the following did not make it onto our Top Ten list (mainly due to personal preferences),  they are certainly worth checking out: Hyde Park, Abbey Road, Kensington Palace, St. Paul's Cathedral, The Shard, London Transport Museum, Churchill War Rooms, Globe Theatre, and Trafalgar Square.