Underwater Museum of Art – South Walton, Florida
In June of this year, the first Underwater Museum of Art in the USA opened in Gulf waters less than a mile off South Walton's white-sand beaches.
The museum rests on the seafloor about 60 feet below the surface and in its first year was made up of seven unique sculptures.  These were created by local and nationally recognized artists who applied and were chosen by the Cultural Arts Alliance of Walton County to be part of this historic museum.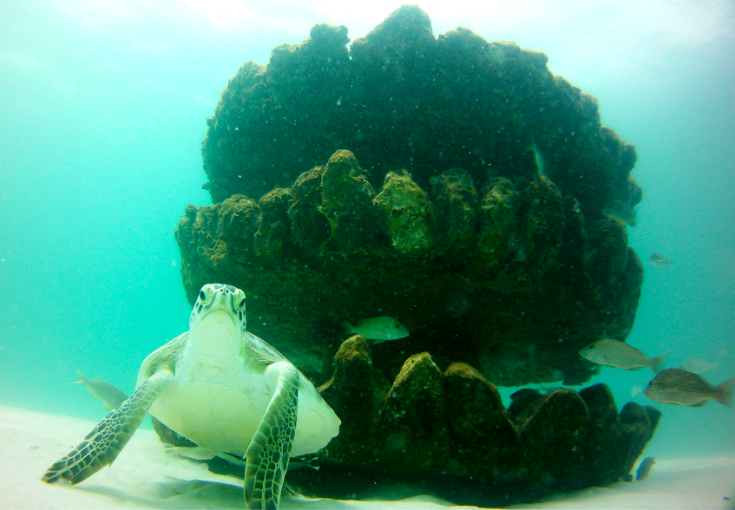 In addition to providing a site for SCUBA diving that will be unique in the world, the sculptures are designed and selected with their suitability as marine habitat in mind.
Consequently, even in the absence of SCUBA divers, the Underwater Museum of Art is certain to have many visitors, including schools of baitfish, grouper, sea turtles, and dolphins!
The deployment of these statues was made possible by a partnership between the CAA and the South Walton Artificial Reef Association, along with the sponsorship of Visit South Walton.
The site of the underwater sculpture garden is 0.7 miles off the coast of Grayton Beach, and the CAA plans to continue to select artists and add to the underwater collection annually.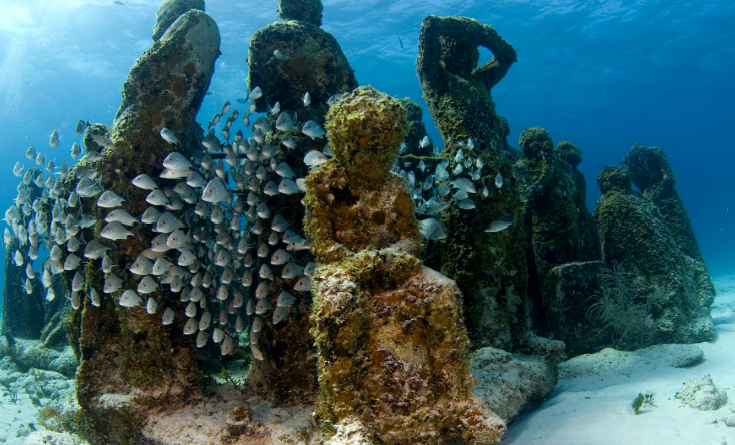 Submerged at a depth of approximately 60 feet, the first sculptures to populate the Underwater Museum of Art are "The Grayt Pineapple," by Florida-based artist Rachel Herring, a welded stainless steel statue of a deer called "Self Portrait" created by Justin Gaffrey, the "SWARA Skull," created by Vince Tatum, Evelyn Tickle's "Concrete Rope Reef Spheres," the "Propeller in Motion" sculpture by Marek Anthony, Allison Wickey's "Anamorphous Octopus," and "JYC's Dream," a collaborative work by Kevin Reilly and the South Walton Montessori Academy students and teachers.
Similar underwater museums, such as MUSA, can be found near Cancun in Mexico, and the Museo Atlantico Lanzarote in the Canary Islands.  Free to all visitors, this experience is best suited to scuba divers who will appreciate such an effort to mesh tourism with environmentalism and creativity.
Via Visit Florida