Beyond the world-famous beaches and beautiful sunsets, Hawaii is teeming with lesser-known gems that are well worth checking out for travelers that want the most out of their trip to these beautiful and iconic islands.  Here are some of Hawaii's Hidden Must-Sees.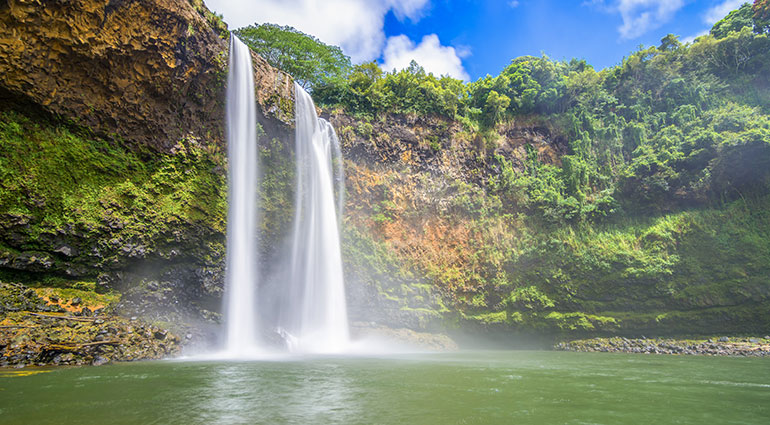 WAILUA FALLS – KAUAI
Few things are as beautiful, as dramatic, and as "Hawaii" as its majestic waterfalls. And Wailua Falls is one of the best on Kaua'i.
Located a short drive inland off the island's eastern shore, the dramatic 173-foot tall falls are accessible by car and boast an easy-to-get-to scenic overlook, as well as a refreshing pool, great for a midday swim.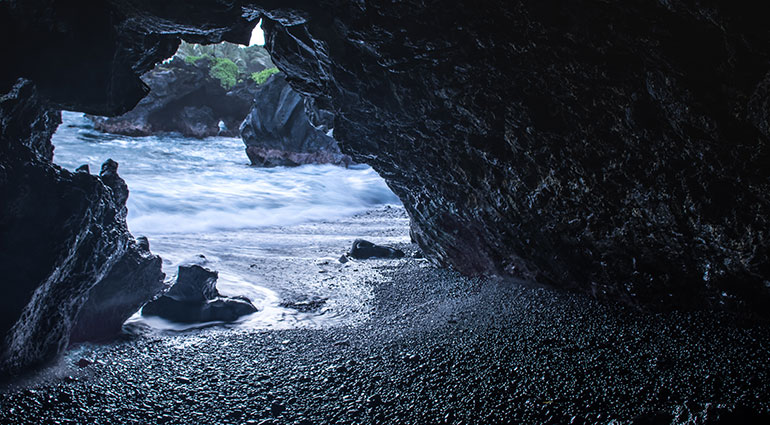 HANA LAVA TUBE – MAUI
Near the end of Maui's famous Hana Highway drive, make a point to pull over and explore the Ka`Eleku Caverns, also known as the Hana Lava Tube. What's a lava tube? Unlike normal caves, which can take thousands of years to form, lava tubes form quickly, often in just a few weeks.
When lava flows from an active volcano, the lava on the outside of the thickest river of lava can occasionally cool faster around it, creating a massive lava tunnel to explore. Think of it as spelunking, Hawaii style.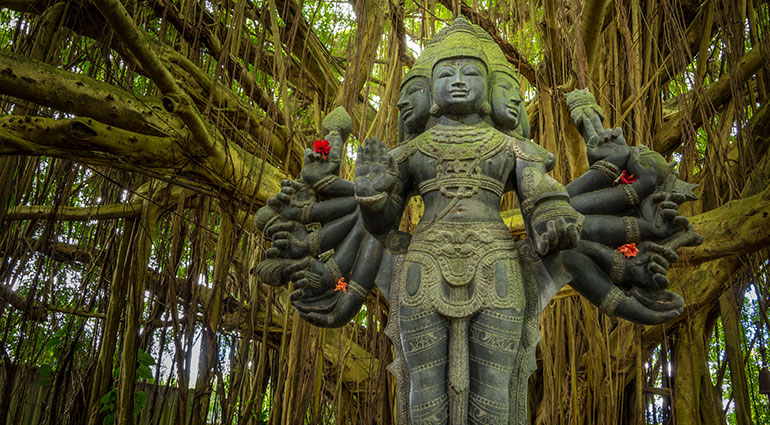 KAUAI HINDU MONASTERY – KAUAI
Tucked away at the end of a scenic mountain road — and not far from Wailua Falls — lies Kauai's Hindu Monastery, one of the island's most surprising and best-kept secrets. Its natural beauty is breathtaking; and though the monks live and meditate there, it is open daily and very welcoming to visitors.
Aloha and Namaste, and welcome to one of the most peaceful places on this beautiful island.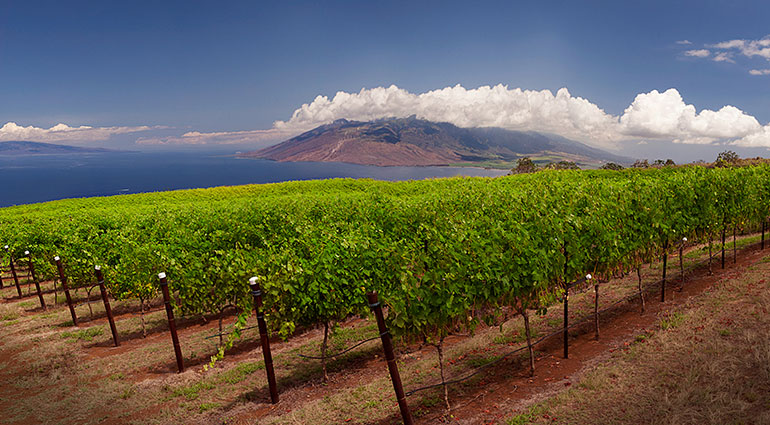 MAUI'S VERY OWN WINERY 
When you think of Hawaii, high-quality wine might not be the first thing that jumps to mind, but you'll be happily surprised with a visit to MauiWine and its Ulupalakua Vineyards.
Situated literally on the southern slopes of Haleakalā Volcano, the vineyards are nourished by the rich volcanic soil and temperate climate, making for exceptional wines born and bottled on Maui. Enjoy the beautiful premises, historical buildings, and sense of place each glass imparts.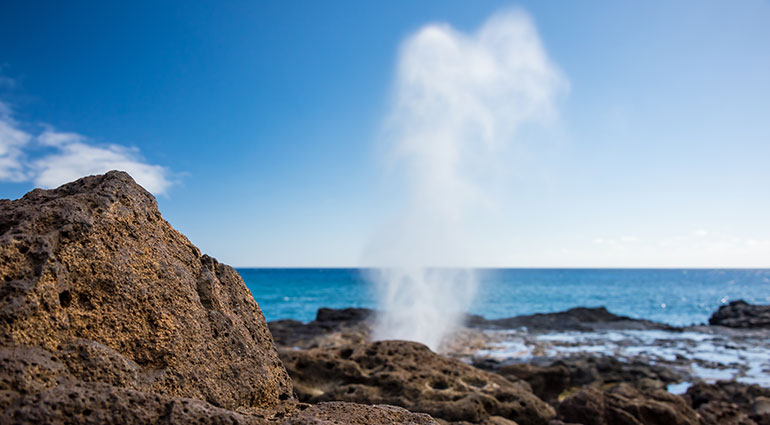 SPOUTING HORN – KAUAI
Like many of Hawaii's wonders, this natural blowhole — which "spouts" mightily into the air when ocean waves swell into it – must be seen in person to be fully appreciated. Kauai's Spouting Horn (located in a beautiful nature park on the southern shore of the island), is actually a lava tube that connected all the way to the sea and is a sure bet for dramatic blasts of salty ocean water, not to mention must-take photos.
Now considered as a wonder of beauty and awe, local legend explains that this natural blowhole was originally thought to be caused by a trapped monster.
BLACK SAND BEACH – MAUI
Hawaii's  Waiʻanapanapa State Park, found off the scenic Hana Highway, is home to one of Maui's most stunning destinations.
Along with sparkling tide pools, freshwater streams, caves, trails, and ample seabird viewing opportunities, the most striking feature is the park's black sand beach (pictured above). Created over millennia of surf crashing down on bubbling lava flow, the area is unique on the island, rare in the world, and a must-see while on Maui.