Top 10 Places to Visit in San Francisco
When thinking of San Francisco, some of the first things that come to mind are the Golden Gate Bridge, ironically which is painted International Orange; Alcatraz Prison, which sits in the midst of the Bay, and the infamous Fisherman's Wharf.   It's true that these three are among the hottest spots to visit in this iconic California city, but there's so much more to see and do.  If you're looking for some pointers, here's our Top Ten list.
Golden Gate Bridge: Once called "the bridge that couldn't be built," today it is one of the seven wonders of the modern world.
This magnificent bridge, perhaps San Francisco's most famous landmark, opened in 1937 after a four-year struggle against relentless winds, fog, rocks and treacherous tides.
Spanning 1.7 miles from San Francisco to the Marin headlands, the bridge's sidewalks are open during the day to pedestrians, including wheelchair users and bicyclists.
Alcatraz Island: Alcatraz was the site of the first lighthouse in the Western United States but became a federal penitentiary from 1934-1963, housing famous convicts such as Al Capone and George "Machine Gun" Kelly. Now, this once infamous prison island is part of the Bay Area's 80,000-acre Golden Gate National Recreation Area.
Located one-and-a-half miles from Fisherman's Wharf, Alcatraz is one of the city's most popular attractions. A visit to the island includes a tour of the cell house where visitors can see where the prisoners were held. Find an Alcatraz Island tour package.
PIER 39: From amazing views and a sea of sea lions to chowder bread bowls and California wines, your visit to San Francisco starts at PIER 39. PIER 39—the most visited destination in San Francisco—offers two levels of dining, entertainment, shopping and attractions, all surrounded by unbeatable views of the city and the bay. Located along the historic San Francisco waterfront, PIER 39's location provides the picture perfect backdrop for postcard views of the Golden Gate and Bay Bridges, Alcatraz, Angel Island and the famous city skyline. Aquarium of the Bay* at the entrance of The PIER offers an astonishing view of life teeming under the surface of San Francisco Bay. Be treated to an unforgettable San Francisco experience and discover why a visit to San Francisco starts at The PIER.
PIER 39 is located in San Francisco's Fisherman's Wharf, at Beach Street and The Embarcadero. Parking is conveniently available in the PIER 39 Garage located directly across from the Entrance Plaza.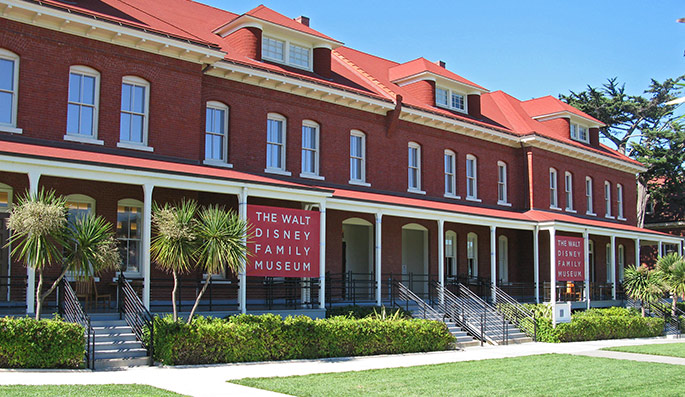 The Presidio: Formerly a military post, the Presidio is now a national park site and recreational paradise featuring spectacular vistas, beautiful trails, and historic and architectural treasures. Come for a hike, a walking tour, a picnic, to view an exhibit at the
Come for a hike, a walking tour, a picnic, to view an exhibit at the Walt Disney Family Museum, or take a stroll back in time.
San Francisco Zoo and Gardens: The San Francisco Zoo and Gardens is a historic treasure with 1,000 endangered and rescued animals representing 250 species on view in 100 acres of lovely, peaceful gardens nestled against the Pacific Ocean.
Their mission is to connect visitors with wildlife, inspire caring for nature and advance conservation action. The Zoo offers a rich history for its guests, including educational programs, keeper talks, fun rides and exciting events for children of all ages.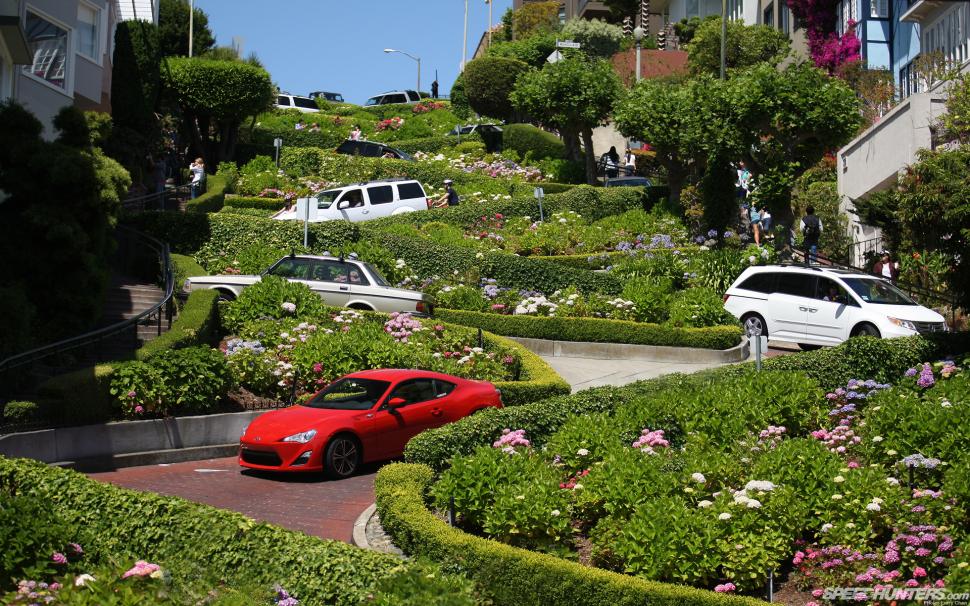 Lombard Street is known for the one-way block on Russian Hill between Hyde and Leavenworth Streets, where eight sharp turns are said to make it the most crooked street in the world.  Built in 1922, the design was intended to reduce the hill's grade, which was quite obviously too steep for vehicles. However, the street causes concern for pedestrians as well, particularly those requiring a wheelchair. This one-way street is approximately 600 feet and comes with a suggested speed of only 5 miles per hour.  Given the uniqueness of the design, Lombard Street in San Francisco potentially is photographed as much as Alcatraz.  Surely, it's a must-see must-do for tourists.
Golden Gate Park: One of the largest urban parks in the world, Golden Gate Park stretches for three miles on the western edge of San Francisco. There's not a single "Keep Off the Grass" sign and its 1,017 acres are a tonic for mind and body. Two major museums, splendid gardens and facilities for more than 20 sports confirm that this is a playground in every sense of the word. Among the ever-evolving attractions located in the park are the California Academy of Sciences, the de Young Museum, the San Francisco Botanical Gardens, the Conservatory of Flowers and the Koret Children's Quarter.
California Academy of Sciences:* Home to an aquarium, planetarium, natural history museum, and world-class research and education programs, the California Academy of Sciences is one of San Francisco's must-see destinations. From the splashing penguins in African Hall to the wildflowers on the roof, the building is bursting with life. A four-story living rainforest and awe-inspiring coral reef ecosystem will delight visitors of all ages, while immersive planetarium shows will transport audiences through space and time for a new perspective on our planet. Dynamic daily programs—from penguin feedings to coral reef dives – offer a wealth of opportunities to dive deeper.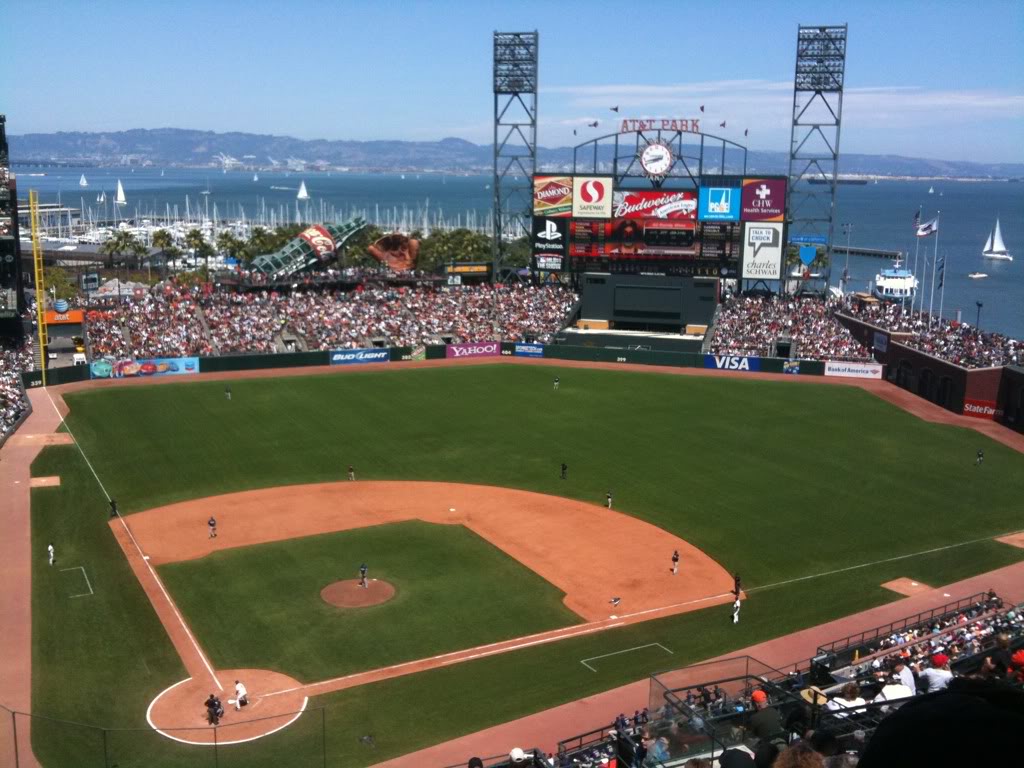 San Francisco Giants at AT&T Park: AT&T Park is the home of the 2010, 2012 and 2014 World Series Champion San Francisco Giants. Located on the city's scenic waterfront, this classic urban ballpark is a short walk from downtown San Francisco and Moscone Center and is accessible by every means of public transit.
The Exploratorium:* Newly renovated and now open on Pier 15 on the Embarcadero at the heart of the waterfront, the Exploratorium is a home-grown, hands-on museum igniting a curiosity and inspiring creativity in people of all ages. Explore more than 600 hands-on exhibits, including 150 new experiences and enjoy breathtaking views of the city and bay in the spectacular glass-and-steel Bay Observatory.